I've been trying to recruit the guys to guest post on Flashfree ever since I started this blog. And my pleas have fallen on deaf ears, save for one or two brave souls. Speaking of brave souls, I am truly blessed to call fellow writer Bob Le Drew a friend. Not only is he extremely talented, but, his self awareness and ability to overcome the trappings of masculinity appear to have paid off. He has a few insights for the men in your lives that you might wish to share and, you may learn a thing or two as well. I did!
Show some love…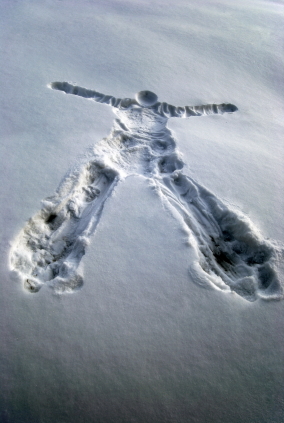 I don't like restaurant bathrooms with red walls. Once you've had bladder cancer, you tend to look closely at your urine stream, and those red walls give it a rosy hue that normally signifies nothing good.
I discovered something about myself seven years ago, when I first saw blood in my urine. I went to my clinic immediately, where my nurse practitioner saw me and  recommended urinalysis. The first round didn't find anything. But when it recurred a few weeks later, we found findings concerning enough to go further, and I was a new citizen of Cancerland.
But I'm not, apparently, your typical male.There's a significant body of research that shows men are less likely to seek out help for physical and psychological problems than are women. That can lead to serious consequences — as serious as death, when heart attack symptoms are ignored until the infarction is catastrophic.
So what's WRONG with us, guys? I've got a couple of theories.
#1: When men are young, we're invulnerable. I was somewhat immunized by that by losing a brother when I was 13 and he was 19. But in general, our attitude as teenagers and in our twenties is "What could happen to us?" unless we or someone we love are diagnosed with something serious. In my case, my dad had been diagnosed with bladder cancer a number of years before mine showed up (he went on to have five primary cancers and live with them for 20 years before dying just short of his 87th birthday). His experience, and his sharing of information with me, made me realize that I couldn't just pass off the bloody pee as "nothing."
#2: We cling to our youth and our invulnerability. When I ride my bike, I still want to push my body as hard as I can, and even though I don't train as hard as I used to, my decreased ability to climb steep hills with speed and grace is an ongoing frustration. Same thing with staying up late and eating poorly. The lessons we teach ourselves in youth are hard to unlearn.
#3: Part of our self-esteem and self-worth is tied to not seeking help. In Stephen King's novel Bag of Bones, hero Mike Noonan says he's the kind of guy who'd drown silently rather than call out for help. Isn't that true of so many of us as men?
Several years after my cancer experience, I found myself facing a serious depression. I denied that things were not going well for me psychologically. I didn't seek help. Why would I, when "everything was fine." And I continued to deny the reality of my depression until I hit a painful, damaging, and nasty wall. Our love for physical invulnerability is only matched by our firm belief that admitting we're not coping well is the LAST thing a man should do.
The temptation to ignore or deny symptoms of depression or stress is one I continue to struggle with.
And of course, none of this addresses the issue of access to services. I live in Canada, and have ready access to free medical care, as well as group insurance that subsidizes the cost of dental, psychological, and other types of medical services. I can only guess that having to pay for medical services in tough economic times would make men even more likely to "tough it out" and save scarce resources for "more important" things.
I was lucky. Twice. My bladder cancer was "superficial" — a good thing. With some minor surgical fixes, I have been physically healthy for the last several years. And thanks to talk therapy, a supportive partner, treatment, and medication, I am able to manage my mental health pretty well.
So if you, like me, are closer to retirement age than high-school graduation, don't fall victim to the traps of masculine invulnerability. Your body, your mind — and your loved ones — will thank you for it.
About Bob LeDrew
Bob LeDrew is principal consultant at Translucid Communications in Ottawa (Ontario, not Kansas). He's been doing communications in one form or another since 1987, and in addition to his consulting work, teaches regularly at Algonquin College and Eliquo Training and Development. He's also the creator of The Kingcast, a podcast dedicated to his favorite writer, Stephen King. He enjoys cycling, animation, whisky, and playing guitar. He usually only does a maximum of two of those at one time.