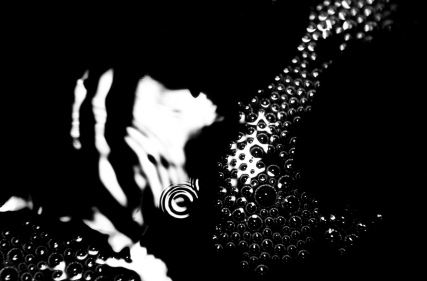 Vaginal atrophy — thinning and drying of the vaginal tissues as a result of declining estrogen levels– leads to itching, burning, dryness, irritation and pain. And while it certainly isn't the silent scourge overtaking women globally, it does affect roughly 50% of menopausal women and often goes unrecognized and undiagnosed. More importantly, unlike hot flashes and night sweats, vaginal atrophy does not go away; rather, in some women, may may progress to cause years of discomfort, so much so that quality of life is significantly impacted. Indeed, data suggest that the proportion of women experiencing vaginal dryness increases five-fold as women advance through menopause.
Importantly, results of a recent global survey indicate that most women choose over-the-counter lubricants and are not even aware that a low-dose, relatively safe topical estrogen treatment is available. Still, for many, over-the-counter options are enough, such as Replens, which theoretically goes beyond instant relief and actually provides ongoing protection. However, what should you do if sexual intimacy continues to be uncomfortable, your vagina feels increasingly uncomfortable and hormones are an undesirable choice?
Isoflavones baby!
Yup, soon, you may be able to leave the over the counter and hormone therapy options behind for a safer, effective treatment. Reporting in the online version of Maturitas, researchers state that they have been exploring plant-like estrogens in a topical gel format can deliver benefits similar to topical estrogen gel without p0tential safety issues. And, when they blindly compared 12 weeks of a 1 gm isoflavone gel to topical Premarin or placebo gel in 90 menopausal women, that's exactly what they found!
At the beginning of the study, 100% of women reported vaginal dryness and pain, 82% said that they had itching and 72% complained of vaginal discharge. In women receiving the isoflavone gel, as many as 70% reported that their dryness was intense and 60% said that their pain was intense. By the end of 12 weeks, improvements were seen in both vaginal dryness and vaginal pain; no women reported having intense symptoms and roughly half said that their symptoms were mild. Overall, roughly 97% of women using isoflavone gel saw improvements in both vaginal dryness and pain. Similar figures were observed in women using topical estrogen.
Now here's the science geeky part. When the researchers took a closer look at the cells in the vaginal wall, they noted a shift towards values that one would see in a premenopausal woman. And, whereas topical vaginal hormone therapy sometimes results in vaginal bleeding and thickening of the lining of the uterus, these issues were not seen in women using the isoflavone gel (neither were they noted in women using topical estrogen, probably due to the extremely low dosage).
The researchers say that it appears that the isoflavone gel can be used safely without any risk of systemic absorption. Now? We need more studies so we can get this gel to market.