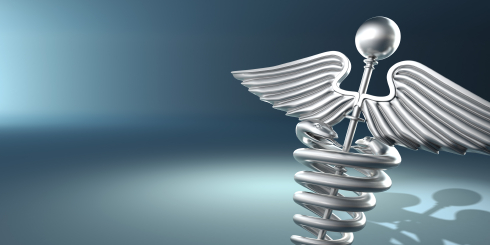 For some time now, I have been writing about the medicalization of menopause and about the Menopause Industrial Complex and its implication for how the life transition is currently managed, understood and communicated. And if you are a regular reader of this blog, you know that I find it appalling how society has managed to change how we perceive a biologically natural transition from a positive to a negative. Consequently, I was intrigued when I stumbled across a research article in BioMedCentral Medical Education journal discussing the role of medical education in driving how future clinicians view a constellation of symptoms as the norm (or not) and how they subsequently label them as a result.
Not surprisingly, how something is labeled drives practitioner atttiudes towards management and treatment.
Writing in the journal, the study's co-authors say that "The labelling of a condition as a "disease" has important implications…failing to label a condition as a disease may mean effective treatment is not prescribed, labeling a non-condition as a disease may result in unnecessary treatment." Moreover, they point out that data have shown that  such labelling leads to greater numbers of prescriptions. And, that labeling a spectrum of symptoms incorrectly may promote anxiety about prognosis and overtreatment.
Fortunately, in this study of 190 medical students, approximately 80% concurred that menopause was a "non-disease." And yet, one has to wonder that if a cohort of licensed practitioners were surveyed,  the results would be the same?
Despite the fact that the rates of prescriptions for hormone replacement therapy have significantly declined, the historical construct of the menopause has long been associated with loss, decline and decay, something is abhorred and shunned in society. In response, marketers and the media have perpetuated and pathologized what author Louise Foxcroft (in her book, 'Hot Flushes, Cold Science') refers to as "one more feature in a woman's linear life history, an inevitable and natural phenomenon, one more thing to negotiate and nowhere near as astonishing or potentially problematic as pregnancy."
It is all in how you/we view it. And how our practitioners view and label it.
If you are encouraged by the future of medicine, let's take a look at the 'now.'
Cynical as I may be about society's vision of the aging woman, I was further dismayed when my friend and esteemed colleague, Ivan Oransky forwarded an article outlining a small study of residents that participated in a menopause clinic rotation. Within this rotation, the residents had an opportunity review each case after menopausal women were seen and additionally, were offered after-hour lectures to enhance their knowledge and education.
Overall, the findings demonstrated that it was the clinical contact with the women and not sporadic instruction, that significantly impacted residents' ability to thoroughly understand issues relating to menopause and women's health (this was evidenced by mean improvements in menopause test scores by 13%).  And yet, as the study authors point out,  most resident education is currently based on didactics and not face-to-face contact. This implies that these results, however favourable, may not be applicable to the real world.
Another overlooked challenge in this particular case is the adjunctive educational opportunities offered to the resident physicians. In addition to colleague-directed knowledge or realtime clinical experience, they were provided with an opportunity to purchase educational materials about menopause produced by Red Hot Mama's. Herein lies the rub: Red Hot Mama's, one of the oldest organizations for menopause, receives funding from Norogyne Pharmaceuticals and advertises Vivelle-Dot hormone replacement on its home page. You may recall that the organization even teamed up with Norogyne Pharma to pimp Vivelle up on a roof; you can find the post here.
The take-home message of these two studies is very clear: currently, medical students appear to be 'in the know' about menopause, at least in so far as how it should be classified. This divergent path has the potential to ultimately influence how menopause is viewed and managed in Western society. Moreover, there appears to be a realization that in certain situations real time clinical contact may supercede or significantly enhance didactic education. However, this education may be less valuable if it is driven by commercial interests. What concerns me most is that by the time these practitioners of the future get out into the real clinical world, they may possibly drink the the Kool-Aid or at least, taste it.
How do we approach this ironic paradigm that is being perpetuated and rewound, even by organizations organized to help the very women that they may ultimately be hurting?
Labels? It's up to you. Menopause, is it a disease or not? And what are you going to do about it?