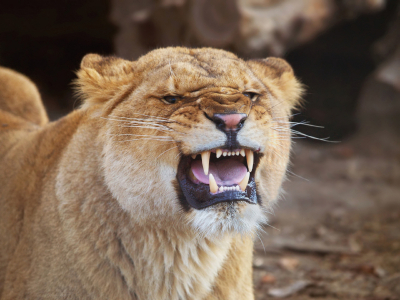 Last week I posted an amusing video about menopausal rage and parking lots. But is uncontrollable irritability really so funny?
An estimated 50% of perimenopausal women report irritability as a major symptom and it tends to worsen the deeper you get into the 'pause. Depending on how severe hormonal fluctuations, it's n0t unusual to have excessive and seemingly out of proportion responses to even the most mundane of activities (such as waiting on line at the bank). A road paved with irritability is truly a rocky one and one that will certainly be less well traveled by those people we surround ourselves with. But, without knowing exactly why irritability is so pervasive, it's difficult to figure out how to address it properly: are mood symptoms during menopause independently linked to hormonal imbalances? Or, are they secondary responses to vasomotor and other symptoms?
Interestingly, researchers took a look at this very question in a small study of 163 peri and postmenopausal women, asking them to complete an 18 question scientific questionnaire designed to measure temporary psychological states. Irritability directed towards others was characterized 'outward,' while irritability directed towards oneself was characterized as "inward." The findings? It appeared that levels of follicle stimulating hormone (FSH) and leutenizing hormone (LH) were significantly linked to outward irritability but there didn't appear to be any similar correlation to inward irritability. Moreover? Women going through menopause who suffered from chronic illness, e.g. high blood pressure, heart disease, diabetes or thyroid disease had significantly higher scores on both inward and outward irritability measures.
So, do FSH and LH levels directly influence mood and more specifically irritability? Researchers say that there is a relationship but that there is no direct association; in other words, declining or fluctuating hormones don't directly cause outward irritability. Clearly, it possible that fluctuating hormones as they relate to overall menopause may be responsible, but we still don't really know. And aging, at least as it relates to being increasingly vulnerable to chronic illness, also appears to play a role.
And there hasn't been enough research done specifically on this topic to explain why. Meanwhile, as Whoopie Goldberg once said "I don't have pet peeves. I have whole kennels of irritation."
Where are your whole kennels? And what are you doing to reel in the irritability when it wants to rear its ugly head?