What are we bursting this week? How about midlife and sexual desire. Frankly, I've got sex on the brain, sex in midlife, that is. And what we need to do to insure that it continues to be enjoyable, that we desire it and that we please our partners as much as we hope that they please us. Consequently, I am reposting this piece from earlier in the year, with the hope that with a sense of purpose, you'll become more in the moo. Or mood. Whatever the case may be.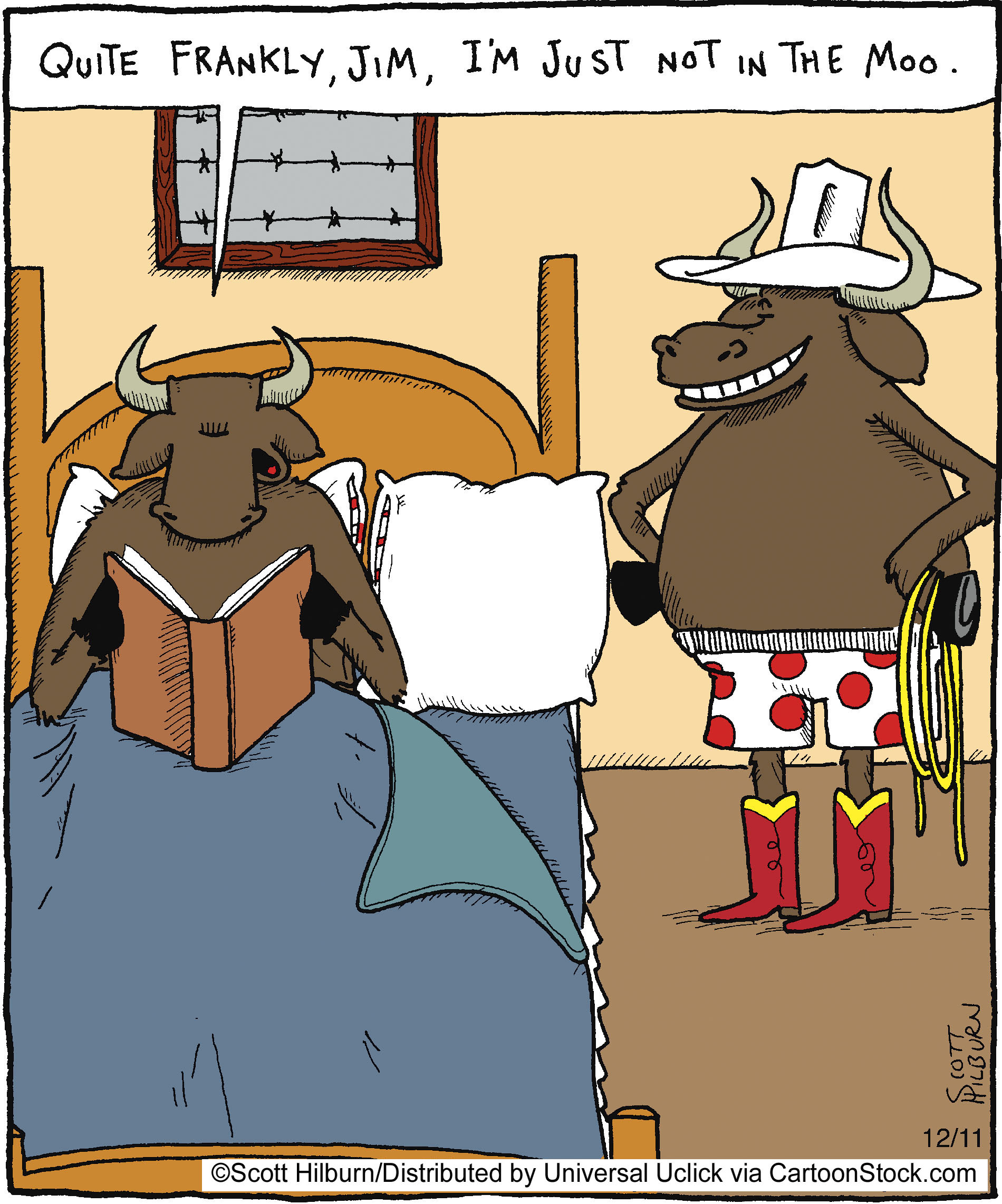 Sexual desire. In midlife, sexual function and sexual desire aren't well understood, primarily because there are so many factors that enter into equation. This may be why certain silver bullets, like a female viagra, has failed to show any significant improvements in the desire department. And yet, researchers continue to accrue more information about the things that influence desire in women, ranging from the quality of intimate relationships to social support and overall wellbeing. The manufacturer who discovers a pill that addresses all of these will have struck gold. Meanwhile, back in reality, as many as 75% of women in midlife rate sexual health as important enough to warrant further exploration.
Fortunately, we may have another piece of the puzzle: 'sense of purpose,' which appears to be associated with greater wellbeing, happiness, life satisfaction, self-esteem, personal growth and optimism. A sense of purpose also appears to improve health, prevent certain diseases and may even improve cognitive function, thereby staving off mental diseases associated with aging. In a study that appears in the online version of Menopause, 459 menopausal women who were sexually active with a partner were followed over three years. Each year, they were asked about their emotional wellbeing (including their general mood, anxiety and depression as well as how often they engaged in and enjoyed sexual activity (specifically desire, type of activity and hugging and kissing). In the final year, they took a test that rated their sense of purpose on a five point scale ranging from 'there is not enough purpose in my life' to 'the things I do are all worthwhile.'
The findings?
A greater sense of purpose equaled a great enjoyment of sexual activities, independent and regardless of other specific life circumstances. In other words, psychosocial functioning, e.g. social support, quality intimacy and overall wellbeing influenced the quality of these women's sexual lives.  On the other hand, menopausal status and use of hormone therapy did not appear to play a significant role in how often women engaged in sex or if they enjoyed it. This is important, as it means that psychosocial wellbeing may ultimately be more important than hormones.
In so far as the desire to engage? Women who were younger, had more social support, felt better about themselves and weren't suffering from vaginal dryness tended to want sex more than their older peers who didn't enjoy these factors.
Not surprisingly, many of the factors that researchers stress may help desire and engagement are associated with greater nitric oxide levels, which Dr. Christina Northrup says can help combat sexual dysfunction and improve pleasure.
When it comes to sex in midlife? It may help to think 'sense of purpose,' a real sense of purpose, now. (Poetic license, Chrissie!) I'm all for it if improves activity and desire without drugs.