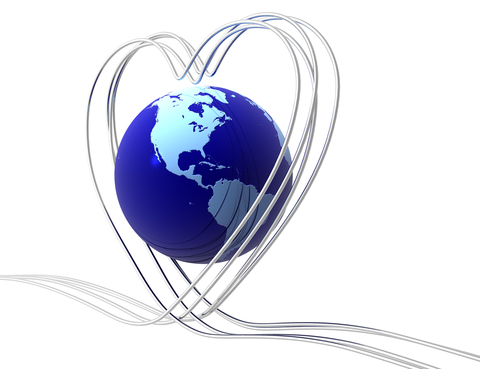 Time to lose the chocolate and roses and get your tech data geek on this Valentine's Day. Indiana University scientists who developed the Kinsey Reporter app  (found here on Apple and here on Droid) say that they are turning this Valentine's Day into a laboratory on sexual behavior during the holiday. Their survey, which is available through the mobile app, will collect data on sexual activity, public displays of affection, flirting, and unwanted experiences. Ultimately, they plan to aggregate global experiences that can be displayed geographically via interactive maps, timelines and charts.
(If you are unfamiliar with the Kinsey Institute, it is one of the world's leading research organization on sexual health and knowledge. Moreover, a little known fact amongst even my closest friends is that my Aunt used to run the library; talk about kinky boots! But, I digress.)
In a related press release,Filippo Menczer, director of IU's Center for Complex Networks and Systems Research (and a School of Informatics and Computing professor who helped design the app) says that they are beginning to see some interesting patterns as to how sexual activity varies by relationship status and are even able to dive deeper to ascertain things like the relationship between flirting location and outcome (sounds like data for the next dating app, right?!).
Go ahead; set your own sexpectations this V Day and crowdsource your loving. Who knows? You might just create the next great sexinfographic without trying!
Cheers to love!