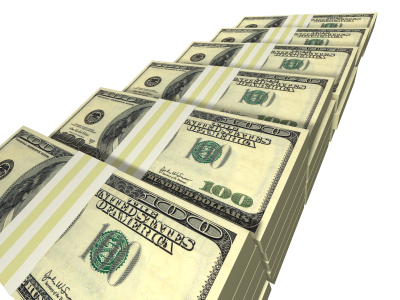 Do you recall the Low T campaign, you know, the one where Daryl Moose Johnston is able to 'get back in the game' once he starts correcting his testosterone deficiency? Well, not only is Darryl suffering from low testosterone levels but newly published research suggests that men like Darryl may also be suffering from 'Low E,' as in estrogen. Can you hear the 'cha ching' in the background yet?
As researchers continue to unravel the mysteries of how declining testosterone affects men, they've discovered that testosterone has a partner in crime: estrogen. In fact, not only does it appear that different men need different levels of testosterone in their body to maintain their lean/fat mass balance, muscle strength and size, but as testosterone levels begin to decline as men age, so does estrogen and with it, men may be left with the accumulating middle tire that many of us women are quite accustomed to. Moreover, findings from the study mentioned above show that both testosterone and estrogen regulate sexual function in men.
A bit of context here just so we are on the same page. This recent bit of information comes from a study of 198 men between the age of 20 and 50 who were healthy and had normal testosterone levels. In men, 'normal' equates to ranges that decline as they age. The estrogen component is a bit trickier to explain; more than 80% of circulating natural estrogen in a man's body comes from the conversion of testosterone. So, as testosterone levels start to decrease, so do estrogen levels. And, when some of the men in the study were provided with a steroid agent that blocks that conversion, they experienced an increase in body fat percentage. Another important point was that fat began to accumulate at testosterone levels well above the levels that would affect muscle strength and size, i.e. 300 to 350 ng. Finally, in both groups of men — those who received various levels of testosterone and those who received various levels of testosterone and a hormone to prevent conversion to estrogen — declines in desire and erectile function similarly declined as testosterone did.
Back in March, I wrote a post about hormone deficiency in men and following the money trail. Mind you, declining levels of testosterone (and by default, estrogen) can have significant consequences for some men that go well beyond sexual dysfunction or a bit of body fat. Consequently, by conducting this research, scientists will be better able to help men whose testosterone levels fall below a certain point, although estrogen replacement comes with its own set of problems (enlarged breasts anyone?). Aside from the obvious benefits, such as a better strategy for interpreting testosterone levels, identifying any negative consequences that might be associated with them and treating them accordingly, one has to wonder if the conversion of testosterone to estradiol or lack thereof, is a harbinger for a future campaign.
Got low T? Got Low E?
Need I say more?