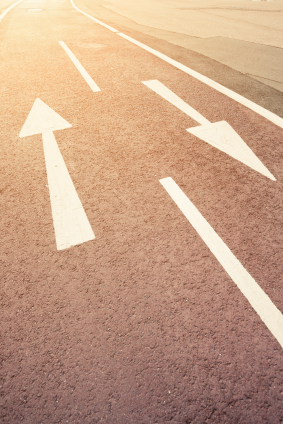 Can you believe that three years has passed since I first wrote about Amanda Griffith's study on menopause and work? The final results are in and they are fairly indicative of the issues that menopause brings to the work environment.
Dr. Griffiths is a professor at the University of Nottingham in the UK. Several years ago, she and her colleagues set out on a journey to discover gender-specific health issues in the workplace other than pregnancy. And, since her target was on women between the ages of 45 and 55, chances are great that the focus would be less on reproductive issues and more on post-reproduction, i.e. menopause. Noting that studies have shown that some women find that their symptoms negatively impact their work life, and that certain work factors, e.g. environment, may increase the intensity of symptoms, Dr. Griffiths also points out that women are generally reluctant to divulge to colleagues or their managers that they are going through menopause. Moreover, even if employers know, what sort of things can they do to help?
Mind you, this study is in the form of an electronic questionnaire and this is the type of design that many will question as introducing bias and issues with recall. However, rest assured, the researchers carefully honed their questions based on an earlier study that was done with a group of women police officers, through one on one interviews with women to discuss the impact of menopause on their health and work and through close review and evaluation by experts in a variety of medical and occupational fields. But enough of the science; let's get to the meat.
Roughly 900 women were surveyed; about 43% were perimenopausal, 31% in menopause and the rest, on hormones or in menopause due to surgery. Yet, regardless of where they were in their menopause journey, three symptoms were especially problematic when it came to work: feeling less confident, an inability to concentrate and memory issues. Three's a charm…except when it comes to menopause. The icing on this cake were hot flashes; not only were women unable to control the temperature in their workplace environment (honestly, who does have that ability?!), but having hot flashes became unbearable when the work environments were overly heated or improperly ventilated.
To make a bad situation even worse, over a third of the women said that they worked harder to overcome difficulties so that menopause wouldn't affect their performance or draw attention to them. Working harder also meant learning the best strategies for coping with their symptoms and worklife. And while, on the surface, this doesn't sound so terribly awful, can you imagine having to make light of matters, making a list and checking it thrice to avoid mistakes or changing your working hours to hide a condition?!
Managers, take note! What do women want to make their workplace more tolerable? Overwhelmingly, women report that they would be better served if management acknowledged that menopause was a possible health problem and provided more flexible working hours. Better ventilation, air conditioning and temperature control are important. And advice and support? More than 50% of women said that having information and advice from their employers about menopause and coping at work as well as informal support from colleagues would make their work environments more palatable. On the flip side? The researchers say that it might be helpful to explore working women's attitudes toward their co workers and line managers' perceptions of menopause; after all, women in the throes of the 'pause may actually be overestimating others' abilities to infer menopause status when a hot flash hits and may even have misconceptions about others' negative perceptions of menopause.
There is no doubt that menopause impacts working ability, environment and relationships. As with any health condition, appropriate support from employers is imperative and may help to reduce stress, help boost performance and insure loyalty. Yet, employers can't do it alone; women need to be able to communicate their status and their needs. Work and the 'pause is truly a two way street.