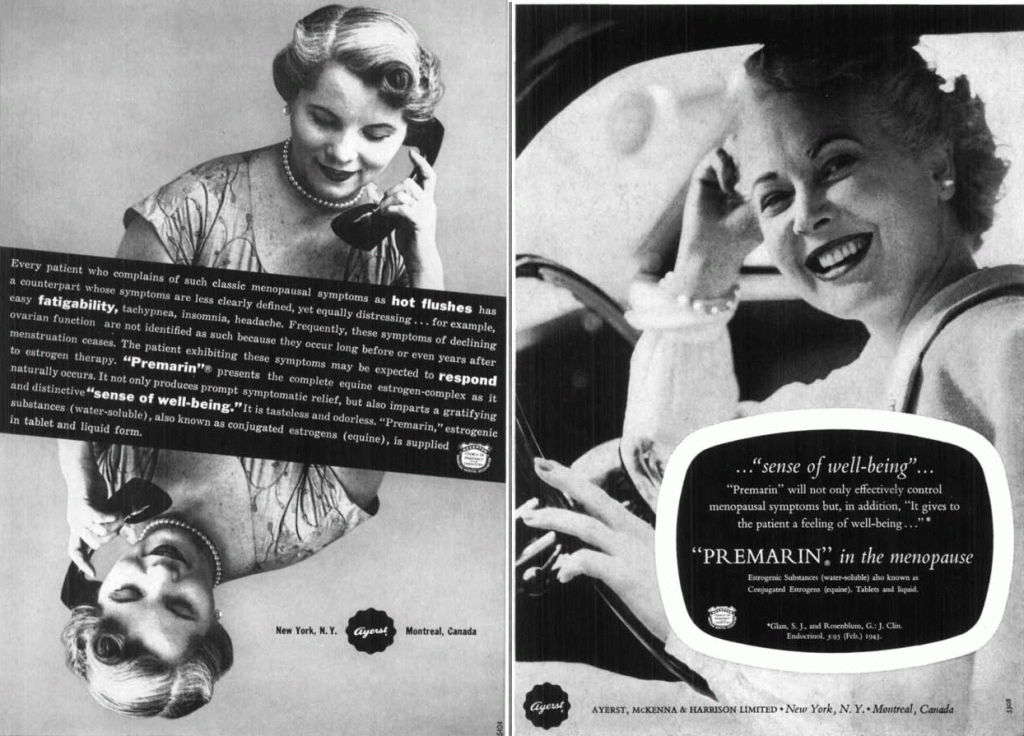 I ran across a piece in yesterday's New York Times highlighting that Roche Pharmaceuticals was closing its Nutley, NJ plant where it first developed Valium and its predecessor, Librium. In it, writer Robin Marantz Henig notes that these two agents were actually marketed to physicians as medications that could help individuals feel 'normal,' (that is, if  normal means walking around in a pleasant fog that masks reality). Henig writes "As Roche closes its New Jersey headquarters, it plans to open a smaller research facility in Manhattan in late 2013, part of a wave that city officials hope will turn New York into a biotech mecca. The company's transition reminds us of a phenomenon that's become so common we no longer even think of it as weird: the oxymoronic attainment, through using drugs to make you feel more like yourself, of an artificially induced normal."
This thought got me wondering if we had actually gone full circle, where the ultimate goal of treatments for menopausal symptoms are to help a woman feel normal again without addressing underlying issues that may be exacerbating how she feels or how her symptoms manifest, things like life stressors, obesity, thyroid imbalances and intimacy problems.
Is HRT (or low dose HRT, which industry has quickly created to replace controversial products like Premarin) soon to be the 'new normal?' Granted, the only fog it creates may be the one that removes common sense from the equation in a woman's quest to replace that which is missing. Ironically, agents like valium and librium similarly took the edge off the very factors likely causing anxiety in the first place.
And so, on a Monday, I pose this question:
What does your new normal look like?
It seems that everything that's old may very well be new again.