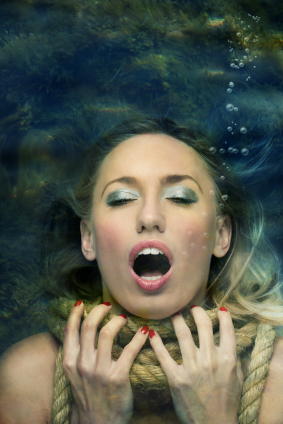 Did you know that asthma affects an estimated 300 million people across the globe? That's roughly one in 20 and it's incidence is expected to rise over the next few years, especially in urban areas. However, did you also realize that researchers believe that there may be a connection between reproductive status, reproductive hormones and the development of asthma? In fact, while early on, asthma occurs in greater rates among boys than girls, this flips in puberty and by the time early adulthood hits, twice as many women as men suffer from asthma. As women start to age, however, the role of hormones is less clear, with some research showing that asthma rates decline through natural menopause, early or surgical menopause may be associated with greater risk.
Despite an extensive review of available studies, the evidence for the link between asthma and menopause remains limited, except among women who experienced early menopause and started using hormonal therapy. Take note that while this increased risk was minimal, it is in direct conflict with reports that claim that hormone therapy actually protects against asthma! Indeed, it is believed that  low levels of estrogen may act to protect against the development of asthma while abnormally high levels, such as those created by exogenous hormones, can increase it. And it's not the first time that I've come across this link (check out these earlier posts!). Additionally, it may be possible that women who go through early menopause may have hormonal imbalances that are linked to respiratory issues and illness.
Still, the association is unclear and it's likely to factors other than gender and hormones also play a role in asthma, such as genetics and metabolism. In the meantime? Be mindful that replacing estrogen may not be the most natural pathway and perhaps, its decline, despite being associated with a myriad of troublesome symptoms like flashes, sweats and swings, is also protective.
If you are feeling wheezy and don't take hormones, it's probably not the 'pause. If you are on hormone replacement and notice changes in your breathing, take pause and get yourself in to see a practitioner.