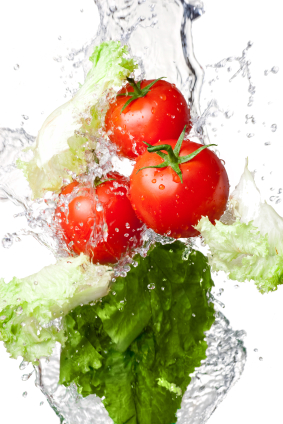 When it comes to losing and keeping weight off, experts say to keep your eyes on the prize. In other words, long-term goals and not short-term gains should be the focus.In fact, a study that will appear in the September issue of Journal of the Academy of Nutrition and Dietetics suggest that caloric intake, while shown to be beneficial for achieving immediate weight  loss may be difficult to sustain in the long-term, especially among menopausal women. In an accompanying press release, lead study investigator Dr. Bethany Barone Gibbs explains: "Not only does motivation decrease after you start losing weight, [but] there are physiological changes, including decreased metabolic rate." These changes, she says, are accompanied by increases in appetite-related hormones, adding "combined with natural energy expenditure decline in women following menopause, it is extremely difficult for older women to lose weight and maintain weight loss."
Fortunately, study findings do emphasize a critical strategy: what you eat is extremely important.
The researchers came to this conclusion after studying eating behaviors in over 500 postmenopausal women. Over a period of two years, half the women met regularly with nutritionists, exercise physiologists and psychologists, and decreased the amount of  total, saturated and trans fats that they ate, along with cholesterol from meat, dairy, fats, oils, baked goods and snacks. Conversely, they increased their intake of of foods rich in soluble fiber, fruits, vegetables, whole grains and sources of plant stanols/sterols (almonds, brussel sprouts, wheat germ/bran, peanuts, olive oil – all of which modulate cholesterol) and omega-3s. They also slowly incorporated physical activity into their lives until they reached set goals of 150 to 240 minutes weekly of moderate intensity physical activity and strength training. The other half of the women were offered 2 to 4 yearly seminars on general women's health issues, such as smoking cessation or the benefits of regular physical activity but not weight loss. The entire group of women also had their eating habits tracked over the study period.
On average, women who changed their eating habits lost about 17 pounds over six months. These changes, which included lowered  intake of desserts, sugar-sweetened beverages and fried foods,  increased fish consumption and less restaurant meals were significantly associated with weight loss. After four years, this held true and continuing to eat fewer desserts and fried foods and cutting out sugary drinks proved to be beneficial. However, it also appeared that that eating more fruits and vegetables and decreasing intake of meat, cheese and sugar-sweetened beverages were additional factors in the women who were able to maintain their weight loss.
The overall message is clear: as we age, tried and true strategies, i.e. lowering caloric intake are important. But equally important in the long-term are more fruits and veggies and less meat and cheese.
Change and sustain. This doesn't mean that you should sacrifice your cravings 100 percent. But you what you see now may not be what you get later if you are not mindful of what you're putting into your body.  Time to change your outlook? You bet!