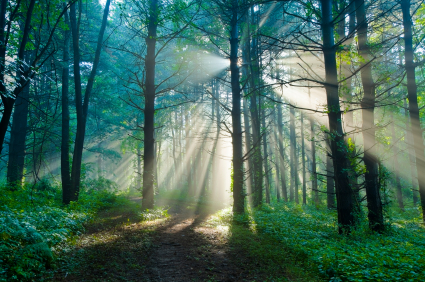 I'm always on the look out for evidence-based alternatives to drug therapy — not because I believe that drugs are bad — but because I believe that sometimes there are safer ways to manage certain conditions, ways that may minimize side effects or interactions. Moreover? We are a society that relies on a quick fix and sometimes, that quick fix brings on a host of other issues.
Depression and hormonal imbalance go hand in hand as much as love and marriage, babies and carriages, and yin and yang. As many as 40% of women are affected by depression during menopause, but there are other factors that come into play, including gender (women are 1.5 to 3 times likelier than men to report a lifetime history of depression), stress, family life, general health issues, a lack of exercise and genetics. Moreover, research has shown that how women perceive the effect of menopause and its symptoms on their physical health can significantly affect whether or not they develop depression at the start of the 'pause.
When you think 'depression,' you probably think melancholy, sadness, feeling blue and out of sorts. But depression can also affect working memory and bring on persistent negative moods, which may not be easily resolved by drugs alone or by behavioral/psychotherapy alone. Consequently, being aware of alternative strategies may be helpful for some people. That's why I was so intrigued by the concept of Attention Restoration Therapy (ART).
ART examines attention and divides it into two parts:
Involuntary attention, in which our attention is somehow captured by some sort of stimulus that stands out
Voluntary or directed attention, which is directed by specific mental processes and intellect
According to ART (which is backed and validated by scientific research) interacting with certain types of environments can promote or invoke involuntary attention; this allows our directed attention a replenishing respite, one that people with depression, who incidentally are more likely to be mentally and attentionally fatigued may benefit. Natural environments in particular, have been shown boost this attention shifting process in healthy individuals. More importantly, a small study that appears in the Journal of Affective Disorders shows that the same benefits may be obtained by clinically depressed persons. In fact, when both women and men were asked to take a 50 to 55 minute walk in an aboretum or an urban setting and deliberately asked to ruminate on a painful memory, they still scored higher on cognitive and attentional testing. After a second walk in an entirely different setting, nature walks were shown to boost both memory and mood.
Mind you, researchers still don't know how long lasting the effects of nature are on depression, and if it matters if the person actually lives most of the time in a rural or urban setting. However, it does appear that when it comes to depression, walking the walk, especially if it's in a natural setting, may boost mood and functioning and give attention a much needed rest.