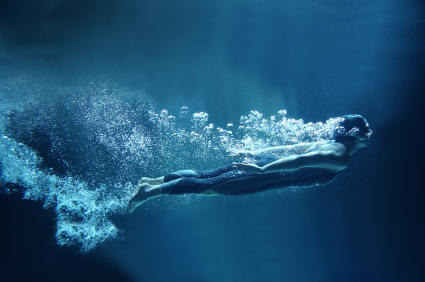 This past weekend, the International Menopause Society (IMS) issued a public statement calling on the National Institutes of Health (NIH) to revise current recommendations on use of hormone replacement therapy (HRT). In this statement, the IMS stated that it believed that the "NIH has been guilty of unbalanced reporting in failing to inform women of the latest information," adding that it "calls on the WHI (Women's Health Initiative) and the NIH to revise its advice to reflect current consensus — not just the initial WHI results." IMS President Dr. Tobie de Villiers said "Of course there are differences between what the WHI thinks and what the menopause community thinks, but I think that it's fair to say that in many ways the WHI has moved more towards our position over the last 10 years. In spite of this, they have not been particularly even-handed in presenting results. For example, the main NIH patient brochure on HRT has not been updated in the last 7 years, in spite of a wealth of new information…the least that they can do is agree that HRT is a good option for symptom relief for most women going through the menopause."
If you've been following the news or this blog closely for the past four years, evolving analyses of WHI data don't entirely support this last statement. Moreover, several organizations, including the US Preventive Task Force, the US Food & Drug Administration, the American Association for Cancer Research and the Canadian Cancer Society have issued warnings about of combination HRT or estrogen alone with regards to timing and duration of use. And, two years ago, I quoted lead study investigator for the Canadian Cancer Society — Dr. Prithwish De, who said that "The Canadian Cancer Society's ongoing review of the evidence on HRT and breast cancer since 2003 led us to our current position and the research study findings reaffirm this position. The Society recommends that women avoid taking HRT for any reason other than to relieve severe menopausal symptoms that have not responded to other treatment. We understand that each woman's experience with menopause is unique. If, after consulting with their healthcare professional, a woman decides to take HRT, it should be the lowest effective dose for the shortest time possible."  Notably, like the IMS, the North American Menopause Society's recommendations also tend to minimize certain noted risks.
So, why the disconnect?
Is it at all possible that menopause has been overpoliticized, medicalized and poorly characterized, a "phenomenon not so much hijacked by medicine as gradually occupied, [with] authorities throughout the ages grimly trying and failing to define their subject?"1
In a recent editorial in Menopause journal, several authors express concern that the North American Menopause 2012 recommendations on use of HRT do not include caveats with regards to prevention of coronary heart disease (CHD) or stroke and also ignore data suggesting that longer-term use of estrogen-alone may not be safe. Noting that "long term observational data are especially unreliable for CHD (as they reflect the experience of women who were not susceptible to early risk), they add that 1) lifestyle choices have the ability to influence the likelihood of developing heart disease and 2), that generalizations as to ongoing lower risk rates should HRT not be used for longer periods cannot be assumed. They also point out that the NAMS statement blatantly understimates stroke risk on younger women who choose hormone therapy. These concerns are largely echoed by Jacques Rossouw, M.D., National Heart, Lung, and Blood Institute, Division of Cardiovascular Sciences, Chief, Women's Health Initiative Branch, who sent me an email statement when I asked for a comment. He writes:
"WHI has made substantial contributions to our understanding of the effects of hormone therapy, providing women and their physicians with much better information on which to base an informed decision about the use of hormone therapy.  In women close to menopause, the risks of short-term use of hormone therapy for treatment of hot flashes and night sweats are small, and WHI investigators have supported short-term use, provided that patients are fully informed of the risks and benefits. The main objective of the WHI was to address whether hormone therapy should be used to prevent cardiovascular disease in postmenopausal women ages 50 to79, and the data on this are overwhelming.  The risk of coronary heart disease is particularly increased in older women, especially among older women with hot flashes and night sweats. Therefore, hormone therapy should not be used in older women to prevent coronary heart disease or even to relieve vasomotor symptoms (hot flashes and night sweats). Even in younger women, long-term hormone therapy is unwise because of the likely increasing risk of breast cancer over time, and uncertainty about long-term cardiovascular effects.  The hormone prescriptions for older women have decreased more markedly than in younger women, and this seems an appropriate response to the data. It is not possible to evaluate whether hormone prescriptions to younger women are at an appropriate level."
We're drowning in politics, medicine and industry. And it's difficult to discern truth from fiction, data from data, risk from benefit. Ongoing analyses will eventually reveal what's what. Meanwhile, read the library of HRT posts on Flashfree. Talk to your physician. Avoid hasty decisions. And consider alternatives. If the medical community can't agree, perhaps it's time to put down the gauntlet and wait out the firestorm.
1. Louise Foxcroft, Hot Flushes, Cold Science. A history of the modern menopause. London: Granta Press. 2009.