Bet that you think this is a piece about going green. It's not.
Does anyone remember the scandalous New York socialite Joycelyn Wildenstein and her obsession with endless plastic surgery in an attempt to look like a wild cat? I still recall when I received the issue of New York magazine that had her as the cover; honestly, I thought it was a promotion for the musical Cats or the Lion King.
Check this out: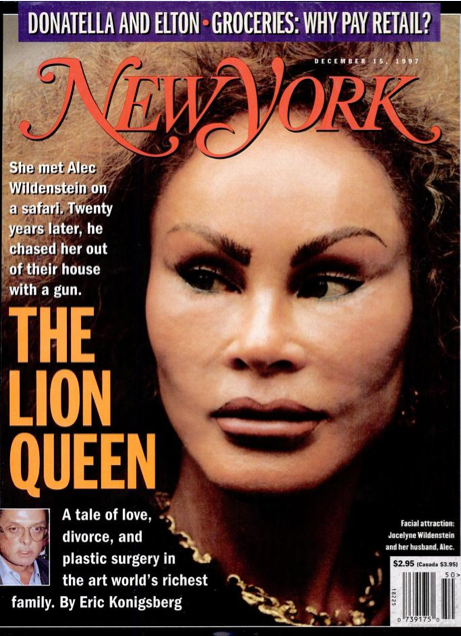 And this is the before and after shot:

What we are seeing is a side effect of society's obsession with youth. Poor Joycelyn -she was once a gorgeous woman. Now, she is simply a wealthy woman with more plastic on her face than a landfill.
The reason that I am focusing on this today is that I was up in NYC over the weekend visiting with friends. I managed to catch the preview of 'It's Only a Play,' featuring among other notables, the brilliant Stockard Channing.
This is what Stockard used to look like: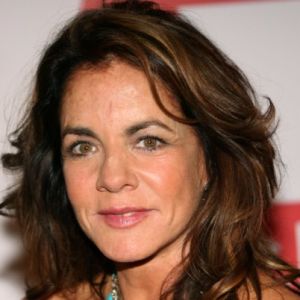 Beautiful, talented, a picture of aging well. Perhaps she has had a few things done here but she looked natural.
This is the Stockard I saw on Saturday: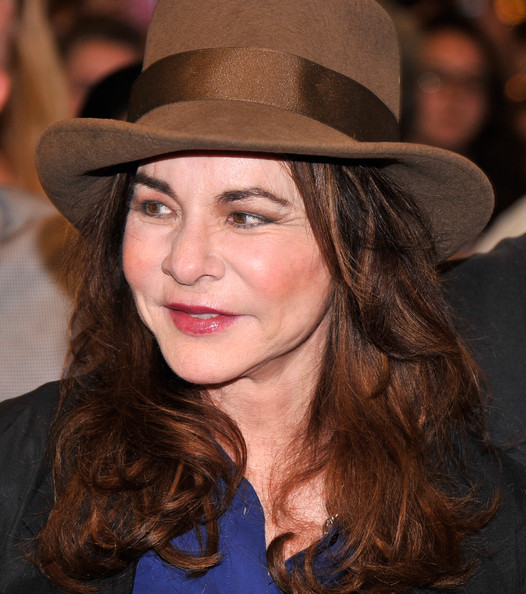 Both my friend and I were stunned when she walked onstage for her first line.
And then, we went to dinner, where four couples, clearly old, old friends, were meeting for dinner. Several of the women were sporting almost as much plastic as Jocelyn and Stockard. And it showed.
According to 2013 statistics from the American Society for Aesthetic Plastic Surgery:
Over 11 million surgical and nonsurgical cosmetic procedures were performed in the United States. Since 1997, there has been a 279% increase in the total number of cosmetic procedures.
Women has more than 10.3 million procedures, accounting for almost 91% of the total. These include breast augmentation, liposuction, tummy tucks, breast lifts and eyelid surgery.
42% of the procedures were done in people between the ages of 35 and 50, while people between the agers of 51 and 64 accounted for 30% of the procedures.
The total bill exceeds $12 billion.
The use of injectables — botox and fillers — saw an increase of 21% in 2013.
What has happened to aging gracefully?
I am a true believer in feeling good and looking good and if a few injections or a nip here and a tuck there makes you feel better, go for it! But when we become so obsessed that it becomes an addiction, when as a society, we are spending tens of billions of dollars on looking differently rather than seeing differently, it implies that our priorities are a dollar short and a day late. Unfortunately, I spent more time astonished by Stockard's new face than by her performance. We even googled her image at intermission to see if it was make up to accentuate her character's flaws. Rather, it was plastic that accentuated her surgeon's character flaws.
I find that sad. I find it even sadder that the obsession with selfies has translated into a growing demand for procedures that are focused on a younger clientele. Indeed, surgeons are reporting that growing numbers of people under the age of 18 are having surgery done. Considered by some physicians as 'hyper-vanity,' the increase apparently reflects an increasing obsession with how peers and followers view young women among various social platforms; if you want to grow your following, focus on your looks — pouty lips, booties and cleavage.
While the media focus has primarily been on celebrity clientele, social media is changing the mirror reflection and it's not a pretty sight, especially when rejuvenation is hitting the under 18 set. Oxymoron, anyone?
The brilliant Joan Rivers (R.I.P) was quoted as saying that she has had so much plastic surgery that when she died, they would be donating her body to Tupperware.
Is it time to ban plastic?