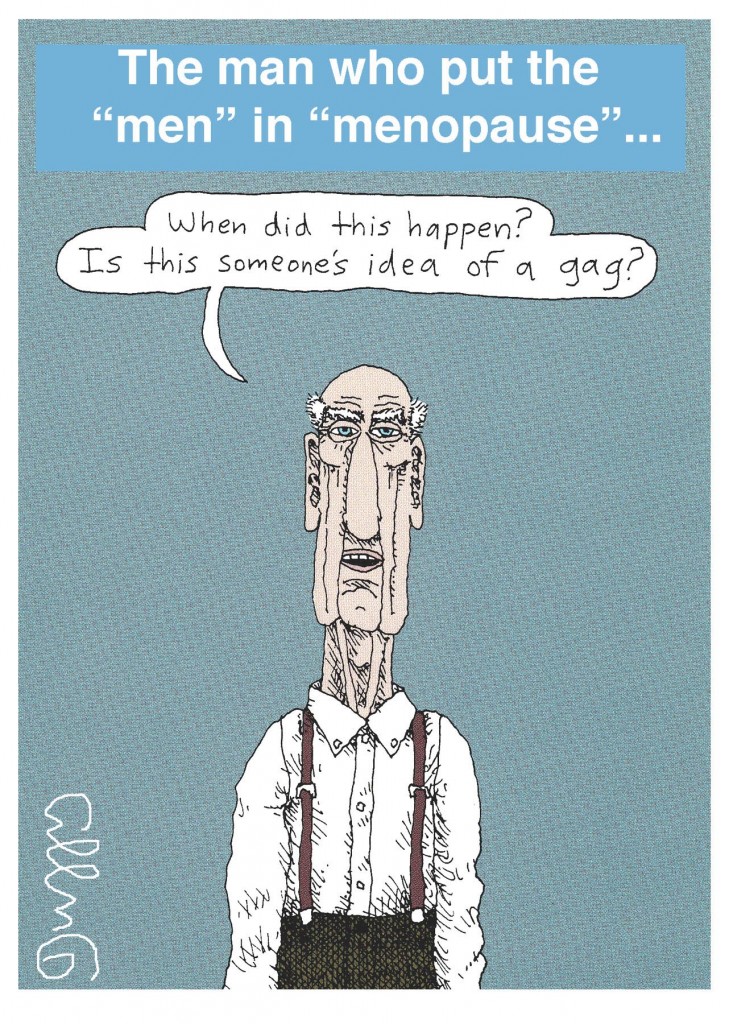 Who put the 'men' in menopause?
Would you believe men?!!!
You must think I am bordering on insanity. But new evolutionary research (published in the June issue of PLOS Computational Biology) posits that cause of menopause is men. You read that correctly; men.
Various explanations have been proposed to explain why menopause, occurs, e.g. the grandmother theory, which assumes that as women enter their post-reproductive lives, they are better able to care for their offspring's children or the evolutionary tradeoff hypothesis, which suggests that menopause is a tradeoff between future production of females and enhanced offspring survival.But what about the concept of mating and 'mate choice?'
Mind you, I am venturing into geeky science territory here but briefly, researchers created a computer model and simulation and found the following:
A lack of reproduction has led to menopause.
That is, over time, human males started to display a preference for younger women in selecting their mates and in turn, "stacked the Dawinian deck" against continued reproductive abilities in older women. In other words, natural selection; only this time, it's gender over nature plus nature over nature. The researchers say that their model not only shows that men had a shift towards preferring younger females, but that certain female-specific mutations led to detrimental effects on female fertility – effects such as an increase in certain hormones and the cessation of ovulation altogether.
The researchers say that infertility in women has not evolved but rather "over time, competition among men of all ages for younger mates has left older females with much less chance of reproducing," adding that "natural selection is only concerned with the survival of the species through individual fitness so they protect fertility in women while they are most likely to reproduce." The rub here is not only does fertility cease to exist but women are left with a host of health problems as a result.  Yikes!
Interestingly, the lead investigator, Rama Singh, points out that if women had historically been the ones to select younger mates, the situation would have been reversed, with men losing fertility.
Besides the obvious conclusion, that is, men put the men in menopause, what else can we draw from this hypothesis. For one, if male selection drove the 'pause, it isn't inconceivable that the paradigm could ultimately be reversed. But that's science fiction for another planet and another time.
On a side note? The term male menopause is a bit rhetorical, don't you think? That's a topic for another day.