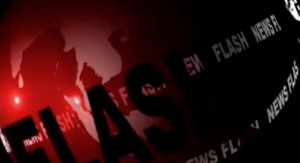 Omega-3s. When it comes to a buzz, it keeps growing louder and louder. And while I've observed the buzz  between a reduction in skin cancer risk and fish oils for some time now, the studies showing positive benefit have been done in rats, which makes it difficult to apply findings to humans. That is, until now.
Researchers from the University of Manchester in England published a paper in the American Journal of Clinical Nutrition online this past January that explored the first study of omega-3s and skin cancer in humans. And while the study is small, it's a first step towards what could possibly be very good news for many .
For context, UV radiation (UVR) causes the majority of non-melanoma skin cancers and the incidence of these cancers continues to rise in particular, among white and lighter skinned individuals. Researchers believe that sunlight suppresses the ability of cells and the immune system to fight off skin cancer and infection, therefore allowing them to proliferate and cause cancer. This is one reason that people with diseases that suppress the immune system are more prone to developing cancer. However, there is some evidence that diets that are rich in omega-3 fatty acids are associated with reduced risk of skin cancer, perhaps as a result of how they benefit immunity.
The study included 73 women between the ages of 18 and 60 who sunburned easily with no or very little ability to tan. These volunteers either took 4 g of omega-3s daily (70% EPA, 10% DHA) or a placebo pill for 12 weeks and were exposed daily to  8, 15 or 30 minutes of simulated sunlight (via a special light machine). The results? Among women exposed to sunlight for 8 or 15 minutes a day, taking omega three supplements appeared to shut down immune suppression by as much as 50%. However the greater the sun exposure, the less effect omega-3s had, as the researchers did not observed the same protection among women who had 30 minutes of sun exposure daily .
The researchers say that the findings are important because most people apply sunscreen inadequately and don't wear it daily. So, boosting daily omega-3 intake may potentially help protect against skin cancer, so long as sun exposure is limited. Still, bear in mind that omega-3s are not replacements for sunscreen; rather, consider them part of your armor against cancer. Meanwhile, we need bigger studies to see if these initial findings can be borne out in larger numbers of people.
Stay tuned. Whatever you do, omega-3s are good for your heart and perhaps, for you skin as well!