Today's guest post is written by Cancer Patient Health Advocate, Hypnotist, Intuitive, Healer and Speaker Elizabeth Alraune. Elizabeth was diagnosed and treated for ovarian cancer in 2012. And her story is a difficult one to read; now on the other side, Elizabeth shares that the aftermath can sometimes be worse than the cancer itself. Her ultimate goal is to help women understand what to expect and how to better prepare for the months that follow a diagnosis. Although every individual experiences cancer differently, there is a common theme that runs deep: cancer sucks the life out of ones soul. Those who are fortunate to get to the other side, through the mire and regain their lives are indeed, fortunate.
Please show Elizabeth some love…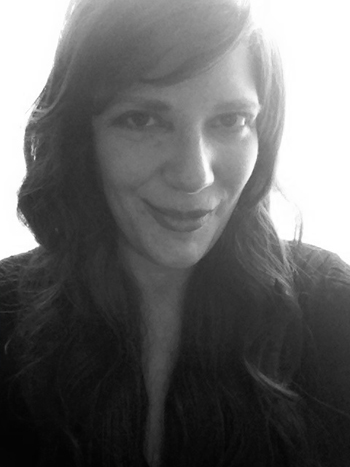 After I was diagnosed with ovarian cancer last May, one of my biggest concerns was having enough money to get to the end of the year.  I thought if I could make it until the treatments ended I would deal with other things when I got there. What I did not realize, or know, was that I wasn't going to be the person who went into chemo treatments. I did not realize how much my brain would be affected by the chemo, how tired I would be, or how difficult it would be to do things.
In recent weeks I saw a woman talking about the effects of chemo. She said many are concerned about hair loss, but what they should be more concerned about is how they will cognitively be affected. It is something that wasn't more than casually mentioned or addressed before or after treatment.
When I completed my chemo rounds the doctor told me chemo would likely stay in my body for 6-12 months. So now I have to heal from the chemo that healed me from the cancer.
Prior to diagnosis I was having symptoms that were keeping me from working as much as I would have liked. Once I had surgery (a hysterectomy) I was no longer working. Since I work for myself, it was a big concern, but one I had to put on hold as I tried to deal with what was – and what was coming.
Once finished with chemo, I started to feel less affected by the effects of treatment. I have begun to do whatever I can day-to-day.  I don't work full days, and the days that are more full tend to wipe me out for a couple after. The things that are intuitive in nature are easier to do, as being intuitive works well in the chemo-affected state. Things that require my left, logical brain are challenging my ability to wear my "business hat."
Since I am not married, I have had to deal with much of my situation alone. My sister was around for treatment, at times, to be a support, but she lives in a different state. Thankfully I didn't really need a full time caregiver. If I had needed one, I don't know what I would have done.
There were some things that HAD to get done while I was undergoing treatment. Many of those things took forever to do, and were done at the last possible minute because it was difficult to focus and get motivated. And while these are terms you are familiar with, someone undergoing chemo often has an experience of them that is nothing like what you think it would be.
Now that I am on the other side and I am seeing all of this, I had a brilliant (smile) idea that I could take my experience with cancer hell and help others through theirs. It seemed to me that there really weren't things "out there" that were like what I wanted to offer. It also seemed that the combination of factors that make me, me would be ideal to do the type of thing I am creating (and it uses my right, intuitive brain!)
I love to help people. I love to talk to people. I love coaching. I love hypnosis, and I used it while I was in treatment. I can understand what a person, and those around her, may be going through when treatment for cancer is involved. I can appreciate what the physical symptoms may be like as well as the anxiety and low points. I can appreciate how sometimes you want nothing more than to be "normal" and at other times want nothing more than to be left alone.
There were times I cried on the phone with a friend only to never talk to that friend again during chemo. I had friends who couldn't/wouldn't talk to me. I had people I reached out to who just plain ignored me. I slept a lot. I had several lows, and few highs.
There were so few I could talk to who could understand what I was going through. If I said I was tired, they would think they knew what I meant. But they didn't have a clue. It would be like a fall asleep in the middle of a sentence tired that could hit me out of the blue.
I am still in the midst of it, yet I am on the other side, and I would very much like to find a way to support anyone who might be in a similar place that I was in. It sucks being there, and it is even worse when you feel alone.
About Elizabeth..Formerly a member of corporate America, for the past 12 years, Elizabeth has worked for herself as a Life Coach and Hypnotist, Intuitive, Healer, and Speaker, sharing what she has learned about love, relationships, and life. In the process, she has had well over 12,000 conversations with clients regarding a myriad of issues. Life took a turn in 2012, when she was diagnosed with and treated for ovarian cancer. What she learned along the way she now shares with those who are dealing with their own "cancer experience" via one-on-one interaction as well as through her blog and other media. Last, by not least, she loves to read and write, but is not a big fan of arithmetic (good thing you don't need her to do your taxes!). Want to read more about her journey? Or a tell a friend? You can also find Elizabeth at http://relatingtocancer.com/  Elizabeth makes it a point to NEVER capitalize cancer.