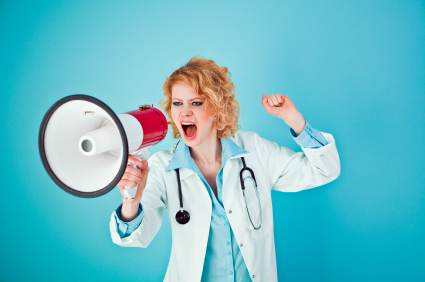 Researchers say that personality plays a role in driving health beliefs, taking medication as directed and ultimately, health outcomes. However, does it also drive treatment choice?
Evidently yes, at least according to a fascinating study published online in Fertility and Sterility journal. In fact, if you are a type A (i.e., possess a sense of time urgency, are a high achiever, ambitious and competitive), you may be likelier than other personality types to make the choice to use hormone replacement therapy (HRT) during menopause. Although the reasons may be more complex than laid out in this article, they appear to be related to the desire to be self sufficient, rely on problem-solving coping strategies and a tendency to disregard threatening information when making decisions. In other words, women with type A personalities may choose hormone therapy over other options in order to attain immediate relief rather than focusing on the future and longer term delayed ramifications.
They came to this conclusion by reviewing ongoing questionnaire data over a period of 18 years that measured both personality type and hostility.  Among the 1,800 or so women who completed the surveys over this time period, 51% used hormone therapy within a year of starting menopause. Despite the fact that the researchers accounted for factors such as age, psychological factors like depression and hostility, and even factors such as education, the frequency of seeing a gynecologist or degree of menopausal complaints, personality type was the only variable significantly associated with hormone replacement. Additionally, they did not find any link between hormone use before or after 2002 when the Women's Health Initiative results were unveiled and personality type.
The researchers say that the link between hormone use and personality type may exist because menopause threatens a type A's goals and lifestyle and the need for achievement and power, dominance and self-confidence. In order to maintain an active lifestyle and problem-solving focus, overachievers naturally reach for concrete, immediate solutions such as hormones.What's more, the tendency to minimize information that threatens ones core belief system may also influence how one interprets benefit-risk, and the interpretation of short-term gains over long-term dangers. They also say that physicians may be more motivated to prescribe HRT to type A women because they interpret them as being "responsible, committed, decision-prone and persistent."
I am not sure what to make of this research as I consider myself and many of my friends to be type A, driven women who make choices based less on haste and more on education. The question remains as to whether or not we are the exception or actually the rule.
What drives your health decisions? Is it an "A?"