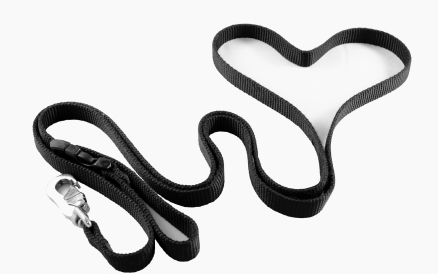 When you think 'Bootcamp,' you probably think fitness or the military, right? But what about a boot camp geared towards helping you grow professionally as a speaker, boost your self-confidence or develop new skills? All within the safety and support of two of your most trusted colleagues or friends? That's what is so intriguing about my longtime friend Jill Foster's Unleash Your Talk program.
I contacted Jill when I first heard about Unleash Your Talk, namely because I was so intrigued. And when we started to delve into exactly what it was, format resonated deeply — not only because of the deep respect I have for Jill and her skills — but also because it reflected on of my long time goals to encourage women to support one another.
No matter our age, situation, relationship status, creed, religion, or color we rely on our friendships and networks to raise us up and bring us out of the darkness into the light, to fully blossom, thrive and grow, to create, express and love.
Data from a study published in Psychological Review in 2000 suggests that women's inherent response to stress is to 'tend and befriend' rather than 'fight or flight;' in other words, there is a biologically-defined strategy or pattern that involves caring for offspring, joining social groups, and gravitating towards friends under stressful circumstances. This is driven, at least in part, by the release of the hormone oxytocin, which coupled with endogenous opioids and other sex hormones, promotes maternal behavior as an alternative to the male-oriented fight and flee response.
Findings from the Nurses Health Study have also shown that friendships help prevent the development of physical impairment and facilitate a more joyful existence. What's more, having a strong social network can lower blood pressure and heart rate and improve cholesterol levels.
The bottom line is that Mama Nature has provided us with a built-in prompt to maintain those ever important bonds. Our inherent tendency to nurture completes the picture. It appears that as women, we possess the strongest alternative strategy to aging in existence: our friends.
So, let's get back to Unleash your Talk.  Jill has taken the premise of achieving long term gains in health and wellbeing, i.e. strengthening friendships and support networks and has applied the same philosophy to public speaking. Unleash Your Talk provides a means for women who want to explore new facets and avenues for growth in their professional lives to do so in an intimate, supportive environment. The ultimate goal is not only to identify your personal, professional beliefs that drive you but also to provide a strategy that allows you to share those skills with others in a meaningful fashion. And Jills says that whether or not participants select a four-hour or full-day intensive, they will achieve, at minimum, a stronger ability to assert and present themselves in a public setting,an approach to communicate persuasively in power situations (e.g. client/boss scenarios) and means to break through the barriers that keep them from achieving success, whatever that looks like (e.g. what if I look or sound imperfect?). The more intensive full day also includes three take-away speaker proposals, a video content/performance project and review, and ongoing access to a coach for 30 days.
For women in midlife, reentering the job force, changing careers or delving into more professional speaking roles can be paralyzing. I love that Jill has taken the basic tenets of health and wellness, i.e. support, caring for one another, trust and communication, and applied them to a strategy to empower and enable. When we think about it, most of us have one or two people we bounce ideas off of consistently, whether they are personally or professionally-oriented. Unleash Your Talk promotes the medical and social concept of trusted peers and utilizes this dynamic as a means to move us forward in a professional, structured capacity.
Jill says that "public speech is public power." I would like to add that public speech is personally empowering and personal power.
Check out this recap of a bootcamp that Jill conducted a few weeks ago. Isn't it time to unleash your power? And Unleash your Talk?
Based in the Washington, DC region, she is a speechwriter and delivery coach, helping people develop distinct message & voice as public speakers.
About Jill…
Cited by ForbesWoman as one of 30 women entrepreneurs to follow on Twitter, Jill Foster is principal of Live Your Talk. Based in the Washington, DC region, she is a speechwriter and delivery coach, helping people develop distinct message & voice as public speakers. Believing strong communities come from strong conversations (and public speaking skill) — Jill works with award-winning entrepreneurs, CEOs, and innovators makin' it happen as public speakers — on stages likeTED and TEDx, Ignite, plus a variety of keynotes around the globe. A social technology advocate, her work has been in conversation in The Washington Post, Huffington Post, Guardian UK, Washingtonian Magazine, and a range of media outlets.