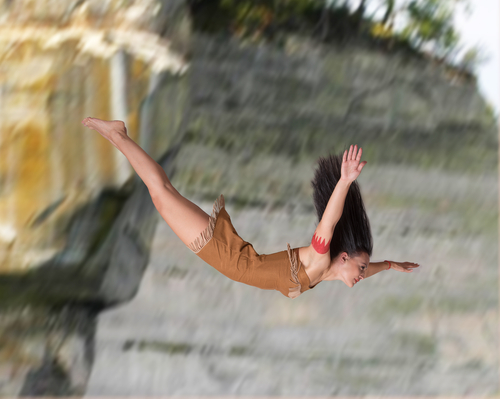 At various junctures throughout Flashfree, I have run a series entitled 'Reinventing Women.'  In it, I have highlighted the journeys or evolution, if you will, of women who are rediscovering their passion(s) in midlife, changing their focus from family and kids inward, exploring the next career path, or simply pausing for a moment to take stock. This past Summer, I became one of those women and if you check out Evolution Strategy Group or LizScherer.Co, you will see the ripening fruits of this labor.
2014 was a tumultuous year. Friends have come out of cancer remission, partners have severed ties, animals have passed suddenly, business contracts have been lost. By the end of May, I was reeling; by June, I was depressed and completely out of balance. Hence, I took the summer off, save for a few freelance writing gigs here and there to continue the flow of income.
I regularly preach how important it is to regain balance and take time for oneself. Truth be told, I rarely practice what I preach! And taking the summer may have been the biggest shock to my system that I've ever experienced. I've been working since I was about 12 or 13, first babysitting and then after school and summer jobs. When I graduated college and moved back in with my parents for a short while, I was given an ultimatum: find a job. It took me a year to land a professional job but I was hardly idle; I even paraded around in spandex selling health club memberships to Spa Lady. Can you imagine?! And so, when I decided to stop, take stock and figure out what would truly fuel my passion, I did.
I have learned that it is quite difficult to 'not work' when you've been working for 40-odd years. I have learned that my mind does not easily quiet. And I have finally learned that in order to grow, I have to give myself permission and more importantly, the space to do so.
So, I did.
And, it was not until the end of August, when my mind finally quieted and any semblance of a remaining business contract (and with it, cash flow) disappeared, that I was able to choose the next path.
What. A. Privilege.
I've been consulting since 1992, having spent the previous decade working in a field I abhorred. And that consulting has allowed me to accumulate a multifaceted skill set that framed my next step.
Those who know me best tell me that the next step isn't really new; it's simply an evolution of everything that I've done up until now. My business colleagues have told me that based on their experience working with me, this is a natural fit and that they can't wait to see it come to fruition.
I've waited and worked and wanted this my entire life. I've put aside funds to make it happen. And now,  I am taking a leap of faith and jumping off. I anticipate quite a few bumps along the way. But you know what? I've got this. It's my time. It's my evolution. And it's my turn.
Reinvention? Heck, I'm just getting started with the reinvention.
Hope to see you along with way!
p.s. I am sad to share that Flashfree is not part of this reinvention. Next week is the last week that this blog will be active. More on that later. For now? Follow your passion, always.
Cheers!