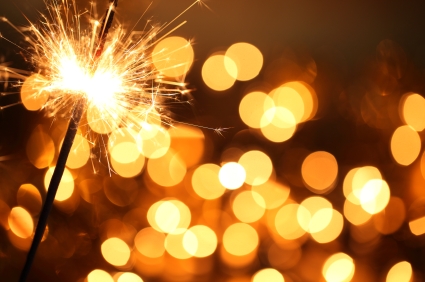 Want to know one of the most important resolutions that you can make? Commit to you!
I write about a lot of topics on Flashfree but the overriding theme is health and the importance of taking care of yourself. And no one can do that better than you can, that is, once you make a commitment to become healthier and identify strategies that work best for you. There are four tips that I'd like to offer to help you get over the initial hump.
Move. I can't emphasize the importance of physical activity enough. From bone health to heart health to mental health, it is the one accessible, equal opportunity strategy, regardless of income or geography. Because even if you don't have entry to the gym, you can walk, run, bike, step, or engage in other activities that don't require a membership or a monthly fee. In addition to counterbalancing the calories that you ingest daily, simply  simply engaging in vigorous physical activity, i.e. 7 days of a combination of moderate intensity/intense activities that add up to 3000 MET minutes a week) can significantly decrease menopausal symptoms, in particular fatigue, depression, insomnia and hot flashes.  (Activity level is scientifically measured by units known as METs, or metabolic equivalents; vigorous activity is equivalent to 8 METs and moderate activity to 4 METs).
Be conscious.  My grandmother used to say 'everything in moderation.' When it comes to diet, I don't engage or believe in deprivation but I do try to balance out the occasional junk  and sweets with healthy, daily  doses of vegetables, fresh fruit, lean proteins and fiber. Researchers say that what you eat is extremely important. In a study of over 500 women, the strategy that worked best, leading to an average weight loss of 17 pounds over six months, entailed boosting intake of soluble fiber, fruits, veggies, whole grains and sources of plant stanols/sterols (i.e. almonds, brussel sprouts, wheat germ/bran, peanuts, olive oil and omega-3s). However, they also started moving more and adding regular, moderately intense activity to their daily routines.
Engage. Want to know the key to health and wellbeing? Your friends. Data from a study published in Psychological Review in 2000 suggests that women's inherent response to stress is to 'tend and befriend' rather than 'fight or flight;' in other words, there is a biologically-defined strategy or pattern that involves caring for offspring, joining social groups, and gravitating towards friends under stressful circumstances. This is driven, at least in part, by the release of the hormone oxytocin, which coupled with endogenous opioids and other sex hormones, promotes maternal behavior as an alternative to the male-oriented fight and flee response. Other findings  have also shown that friendships help prevent the development of physical impairment and facilitate a more joyful existence. What's more, having a strong social network can lower blood pressure and heart rate and improve cholesterol levels. The bottom line? Nature has provided us with a built-in prompt to maintain those ever important bonds. Our inherent tendency to nurture completes the picture.
Laugh. Several years ago, researchers discovered that humor therapy and anticipation of laughing or being amused (also known as mirthful laughter)  boosts mood hormones and raises human growth hormone (which optimizes immunity levels. Mirthful laughter has been shown to lower stress hormones and improve the functioning of certain cells – natural killer cells – that favour immune function. Daily laughter also helps lower cholesterol, decreases inflammation that contributes to disease and improves overall wellness. A good belly laugh goes an awfully long way. That funny bone? Seek it out.