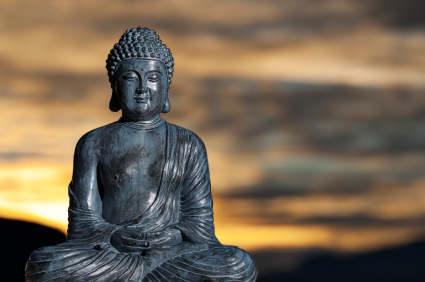 I spent this past weekend in NYC, the place that I once called home and in my heart of hearts, still do. But as I sat at lunch yesterday and watched people stroll by, I realized that many of them were alone. And I remembered that despite the millions of people in NY, I often felt very much alone there. I don't feel that way very often any longer and yet, I imagine that it's not simply a geographically-driven emotion but rather, life changes have a lot to do with loneliness. Indeed, by the time that midlife hits full on, many adults find themselves going through a divorce, losing loved ones to illness and watching their children leave the house for college or to start their lives and careers. Sound familiar? Well, then you might also find the link of these events to loneliness and in turn, to an increased risk of heart disease, depression and even premature death, important.
While the underlying reasons for these associations are complicated, suffice it to say, research suggests that stress can trigger inflammation that has been shown to increase the risk for chronic illness and death. Fortunately, for the first time, there may be a solution: meditation.
Researchers from UCLA say that study findings show that incorporating 30 minutes of daily meditation practice may help to alter the way our genes bolster inflammatory processes in the body by altering feelings of loneliness. Indeed, when people between the ages of 55 and 85 were trained in mindfulness meditation practice, they did more than find inner peace.  Here's the skinny:
Half of the participants  participated in a trainer-led, two-hour mindfulness sessions in which they were guided through mindfulness meditation exercises, mindful yoga and stretching, and group discussions that were intended to help promote mindful awareness of the present moment, and moment to moment experience; these sessions were held weekly for eight weeks. They also participated in a day-long retreat towards the end of the study where their practice were more closely integrated and discussed. Additionally, these men and women practiced at least 30 minutes of mindfulness sessions for six days a week during the program.
Mind you, the study was very small and included only 40 participants. However, learning how to live in the present appeared significantly reduce feelings of loneliness and alter both genes and protein markers of inflammatory by as much as 25%, including the signal that activates the inflammatory processes in the body. The researchers say that also observed a decline in C-reactive protein, which has been linked to heart disease.
Loneliness..scientifically, it's been described as "a state of social distress that arises when there is a discrepancy between one's desired and actual social relationships."
I like this description better, from the great Buddhist nun and teacher, Pema Chodron:
Loneliness is "restless and pregnant and hot with the desire to escape and find something or someone to keep us company. When we can rest in the middle [through meditation practice], we begin to have a nonthreatening relationship with loneliness, a relaxing and cooling loneliness that completely turns our fearful patterns upside down."
Mindfulness meditation. It may alleviate more than heartache and benefit in ways that we have yet to imagine.