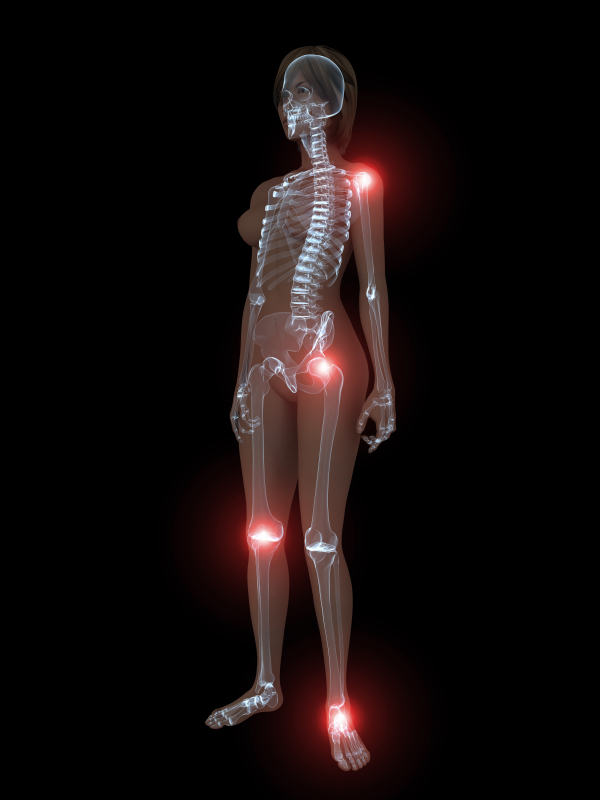 Are you consistently achy? Have you been told that you have fibromyalgia? According to research published in Maturitas, not only are middle-aged women prone to achy muscles and joints that might be otherwise known as fibromyalgia, but, those aches and pains may actually be related to hormonal changes. Indeed, when they reanalyzed information collected from over 8,300 women between the ages of 40 and 59, they learned that muscle and joint aches during this time period were significantly related to menopausal symptoms — not only did more than half of the women (63%) suffer from muscle and joint achiness, but, it appeared to double in prevalance in women ages 55 to 59 compared to their younger (40 to 44 year old) peers. Moreover, it tripled in women who were five years into menopause compared to the same group of women.
About 16% of these women said that their symptoms were severe or very severe. And importantly, these women tended to display so-called epidemiological characteristics, things like lower socioeconomic status (and by default, less likely to have the means to pay for better healthcare) or a history of psychiatric care. Regardless, there also appeared to be a direct correlation between feeling less healthy and having severe muscle and joint aches. And, women who had surgical menopause carried an even higher risk of presenting with worse joint symptoms.
Study findings also showed that the more intense menopause symptoms were, the more severe muscle and joint aches appeared to be; up to 60% of women with severe vasomotor symptoms also reported severe to very severe aches and pains.
It is possible that the central nervous system has some sort of role, as it impacts both symptoms and joint and muscle pains. Another commonality is that among women with fibromyalgia, symptoms like weakness, anxiety and insomnia — also seen during menopause — are present.
So where are the holes? Because of the study design, there is no cause and effect conclusion at play; in other words, researchers can't unequivocally say that menopause causes aches and pains. Moreover, the tools used to evaluate muscle and joint pain are actually the same as those relied on to evaluate menopausal symptoms, which means that accuracy may come into question. Still, what they did learn is that hormone therapy reversed or lessened pain severity, meaning that menopause does appear to play some sort of role.
Meanwhile, if you are feeling especially achy and you are in the throes of menopause, it is very possible it's not in your head. Talk to your practitioner, And consider mind-body strategies such as meditation, QiGong and yoga, which have been correlated with reductions in pain.