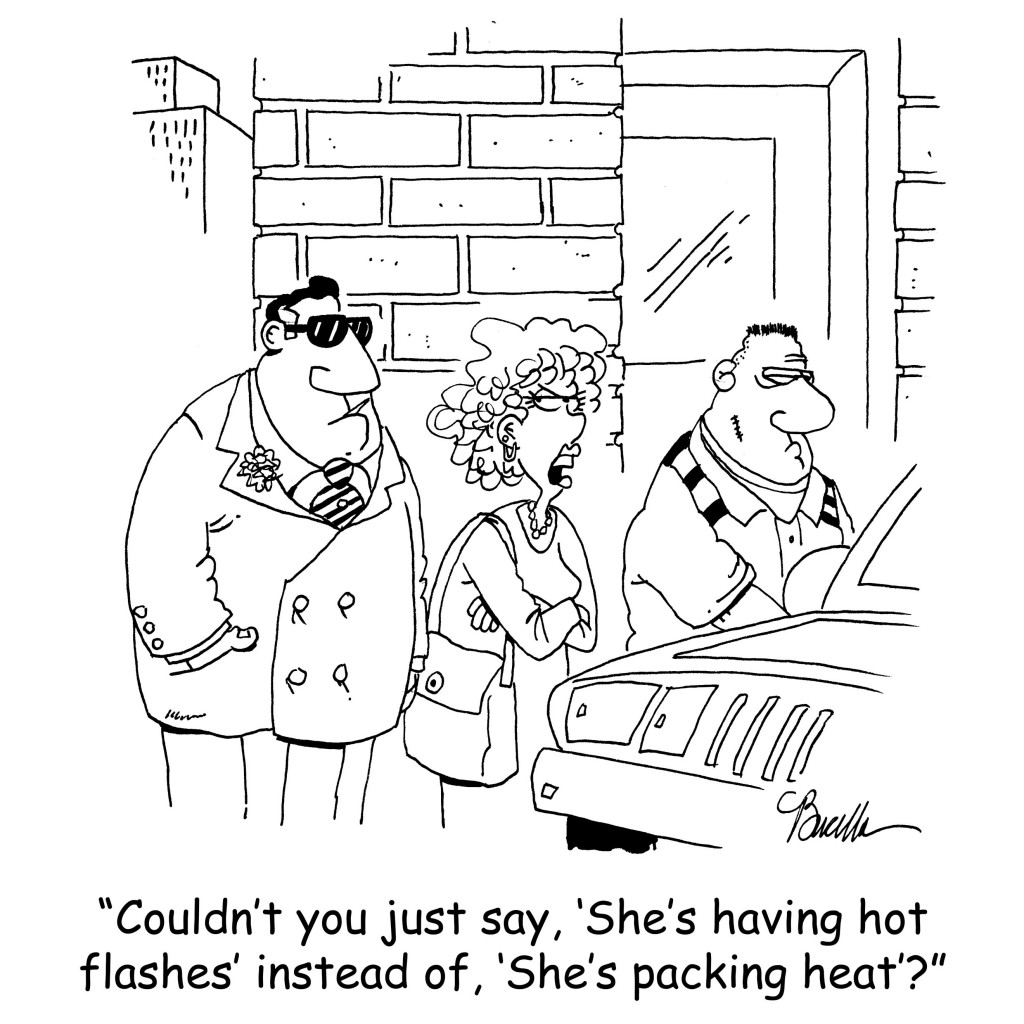 Ladies, are you packing heat?! Seems like there are more of us everyday. In fact, although hot flashes will never come into fashion, they certainly drive fashion choices for many women. The rules of the hot flash road are fairly obvious:
Keep it light – sure, it's 25 degrees outside. But you want to be able to remove clothing without being left with nothing on but your birthday suit. Consequently…
Wear layers – layers, layers, layers. They will be your saviour; trust me.
Consider wicking fabrics – cotton is great but it can't wick the wet away from your body when it need it most. Athletic gear is most famous for the more fashionable wicking clothing so if you can get away with a few items, at least on the weekends, go for it. Just stay away from butt messaging and the leisure suit look!
Pack a change of clothing if you can – it never hurts to be prepared.
Be prepared to cool down quickly with something like ColdFront – my friend Susie Hadas has invented an easy to hide, readily accessible, personal cooling system. When you're packing heat, be sure that you've got ColdFront on demand.
Lose the heavy baubles – talk about a sweaty, heavy load!
Got more tips that work best for you or additional instructions for other readers? We're all ears!