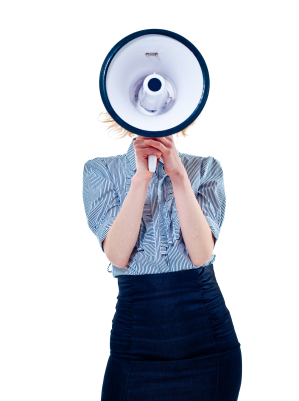 Do women have an equal voice in groups?
Apparently the answer is no, especially when men comprise the majority at the table. And while this may appear to be trivial, it speaks volumes about what happens when men and women are part of important deliberating bodies, such as Advisory Boards or even political bodies. Who's influencing whom, for example? Moreover, what can be done about?
Writing in the American Political Science Review, Assistant Professor of Political Science (Brigham Young) Christopher Karpowitz suggests that while more than 100 countries have mandated a 30% minimum quota for women on governing or political bodies, their voices are still not being heard and gender inequality is the rule, not the exception. Yet, the reason for this may be more complicated than at first glance; it seems that women don't always speak up when given the opportunity. Toward that end, Karpowitz adds that "girls and boys are socialized to different gendered cultures of interaction and they carry these implicit scripts of behavior with them into adulthood." Consequently, in a meeting where men dominate in number, they may also dominate in voice as the dynamic in the room shifts towards assertion, competition and dominance versus a spirit that is often considered feminine, i.e. cooperation, intimacy and inclusion.
Karpowitz and his colleagues point out that this paradigm of exclusion actually shifts when groups must come up with an unanimous decision. In fact, when the researchers challenged 94 groups of men and women to discuss the best way to distribute money that they theoretically earned together, they found that In the majority of cases and regardless of how proportioned the gender make up was, women spoke less than 75% of the time that their male peers spoke. When they were the minority, women consistently spoke less and were perceived as less influential by the group. However a shift took place when the majority rule was thrown out the window.
There's an old say that 'time is money.' In the case of decision making, it appears that how much time one voices one opinion is more important than how many opportunities one is provided with to do so. The underlying rule of thumb is that the rules are more stringent and the outcomes have a greater stake. If you wish to play a role, speak up. It's essential, not only for equality but also, because women bring "unique and helpful perspectives to [issues] under discussion." Karpowitz points out what many of us intuitively know: "We're not just losing the voice of someone who would say the same things as everybody else in the conversation."