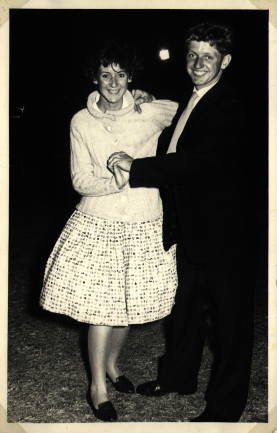 Years ago, I wrote a post about The Cougar Convention, an extravaganza of botoxed, boob-jobbed, eyebrow-shaped 40+ somethings (and their younger 'Puma' peers) who attend presentations,  celebrate the crowning of the first Miss Cougar America and mingle at a bass-booming cougar ball (read: prom). And so, when I caught an article in yesterday's New York Times Style Section entitled "For Would-Be Cougars, the Prom is a Good Start," I wanted to cry because somehow, the author fails to celebrate what is truly remarkable: young girls who feel self confident enough to make their own choices despite highschool and peer pressure.
The Times piece focuses on the 'cougar in training,' young girls who choose to ask boys as much as a few years their junior to the prom. "Call it young cougars, a game of confidence or just female empowerment, but the unthinkable during my high school years is now happening all around me and other mothers of my acquaintance. A growing number of our teenage girls are unabashedly showing their preference for younger boys, saying they are not only more respectful than their older counterparts, but generally nicer to date." 
Later in the piece she writes that this trend continues longer than highschool…"but if Kate Burkhardt, a junior at Dartmouth College, is correct, the cougar-in-training trend could continue as these high schoolers get older. She dated her high school boyfriend, one grade below her, through her freshman year of college. They finally broke up when he went to college."
Has society finally rubberstamped the cougar narrative?
Therein lies my objection; why do we endorse the image of a desperate older women who will risk all to attract the attention of a 'younger male prey?' I don't believe that there is anything wrong about dating younger (or older) men (or women). However, what is wrong is perpetuating the self degrading myth.
As I wrote several years ago, "These ladies (the women who attend the convention) may be in it for a good time and believe that they have every right to behave in this fashion. They do; it's a free country. But think about it; as women, we are consistently complaining about how we are portrayed in the media and within society, especially as we age. If this is the case, why are we spending thousands of dollars to literally sculpt ourselves into charactertures of our better selves?
These' cougars in training'? They may be giving their older 'role models' a run for their money one day, merely because they are doing it the right way and the way that our sisters fought to have it done: they are keeping it real and self-respectful, taking care of themselves and listening to their hearts.
So why do we need to make fun? They are doing everything right, aren't they? And in some respects, they are demonstrating that self love is a helluvalot more attractive than inches of foundation, a lip plumper and a few nips and tucks.
Truly… before we start proclaiming that these girls are learning how to pimp their hides, shouldn't be step back and applaud them?. There's nothing wrong with dating a younger man (or woman). Why don't we take a page from their playbooks and  keep the predator at bay where she belongs.