Any regular reader of this blog knows that I love vintage advertising, namely because it's so medically and politically inappropriate for today's times.
I stumbled across this doosie in my weekly research: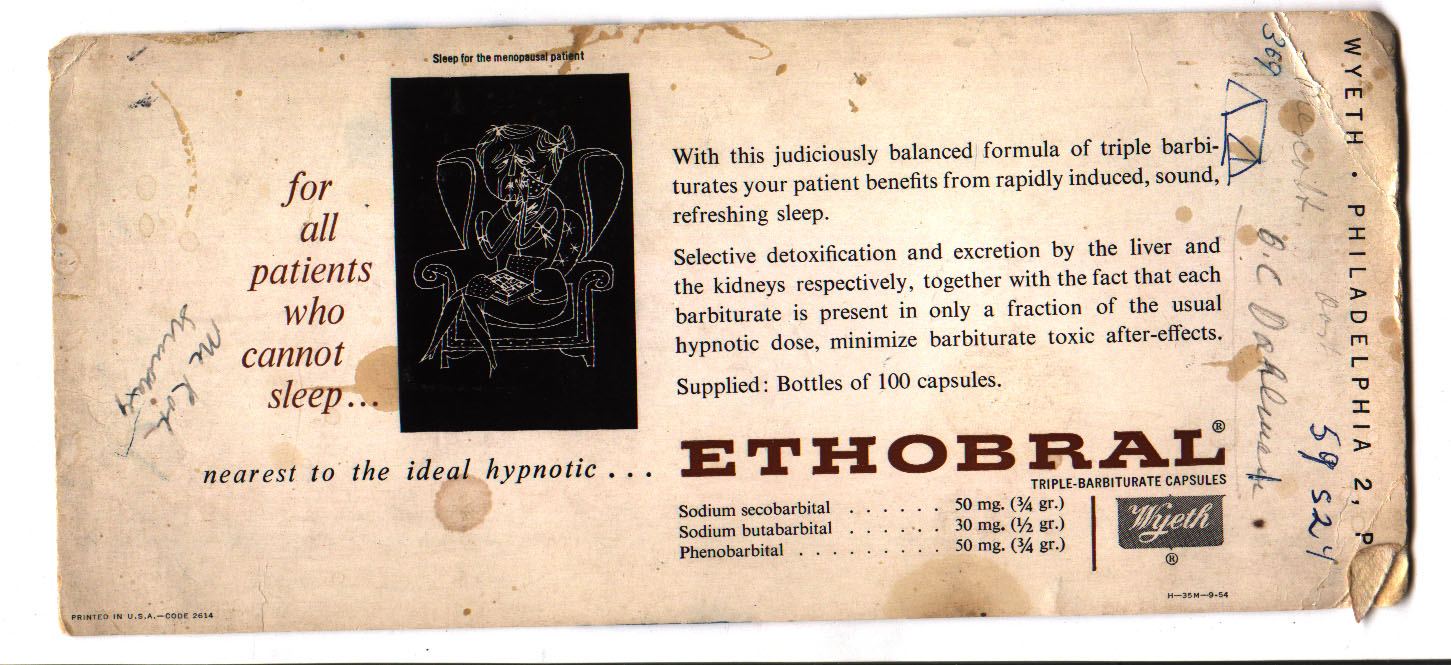 Barbituates – they're not for the 60s any longer. In fact, even Wyeth Pharma got 'down' on this triple barb combination first produced in 1936 and taken off the market in 1996. That's sixty years of drug haze-induced. hypnotic sleep, including Marilyn Monroe's. But I digress.
Ethobral was also used for menopausal women in dire need of a few 'zzzs – check out the small copy above the graphic:
Sleep for the menopausal patient. 
I put a spell on you? Indeed. A spell called Ethobral. I wonder how many women were hooked on these baby barbs in the 1930s, '40s and '50s!