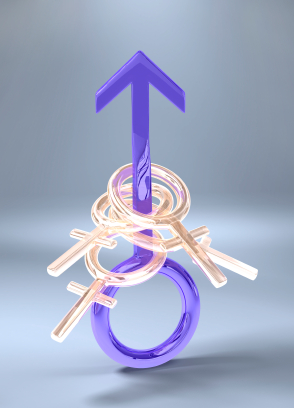 With the latest attack on women's reproductive freedoms coming from conservative male politicians, Ohio State Senator Nina Turner decided to fire back…with her own bill: The Viagra Bill, AKA Bill 307.
According to Senator Turner, who appeared on MSNBC this week, this bill is focused on showing "men [as much] love in the reproductive health arena as they have shown us over the years…and making sure that we look out for men's sexual health." Turner claims that the bill, which would require men seeking a prescription for erectile dysfunction to first discuss the problem thoroughly with their physician to determine whether the underlying problem is medical or 'mental,' and then follow up with a sex therapist before receiving a prescription. She adds that "we have to make sure we guide men to make the right decision that maybe these drugs may not be the best decision for them to make. Celibacy is always na option or natural remedies." However, Turner also makes it clear that this is about setting and leveling the playing field. The full copy of Bill 307 can be found here.
I've got to hand it to the senator; she is certainly hitting those male policymakers who want to control abortion and contraception (and attacking single mothers to boot) where it hurts most – their groins. And she's not alone.  Turner is among a few female state senators in the nation who are fighting the attack on women's rights with sarcasm, joining OK Senator Constance Johnson and her 'Every Sperm is Sacred' amendment and VA Senator Janet Howell's amendment requiring men seeking erectile dysfunction prescriptions to first undergo digital rectal examinations and cardiac stress testing.
If anything, these bills provide fodder for the argument for gender equality, and particularly, women's health rights. Regardless of which side of the aisle you reside, you've got to admit that we've reached the point of absurdity. With a tanking economy, millions out of work and continuing foreclosures, is reproduction truly a priority?
What do you think? Sometimes humour hits the hardest. Below the belt? It really can sting.