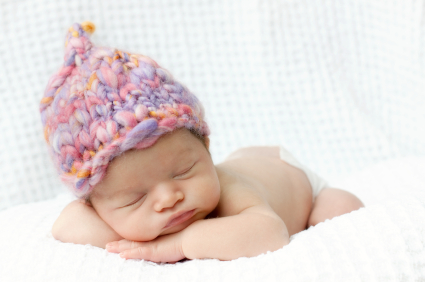 …like a baby?
Yawning again? It's not daylight savings time, promise! In fact, it may very well be your mood, at least in part.
I've been writing about sleep (or lack thereof) and menopause since first starting this blog in 2008. Click on the link and you'll see posts about causes, solutions, pillows, sheets, you name it. And yet, I wouldn't be surprised if sleep eludes you from time to time as much as it does me. More importantly, I imagine that some of you in the Flashfree universe don't sleep much at all.
What gives?
Anxiety. And depression. That's what. At least according to new data appearing in the online version of Maturitas journal. This time, researchers in search of some answers about sleep difficulties in midlife  examined medical records of 237 women in peri- and postmenopause, all of who were on average, 52 years old. More specifically, they delved into answer that the women had provided to previous questionnaires about their life quality (based on physical and mental health, life satisfaction and social involvement) and degree of anxiety and/or depression. Within these questionnaires were measures of menopause-specific symptoms as well as sleep issues, including difficulty falling asleep and sleep that was non-restorative.
Overall, and unsurprisingly, about 36% of the women expressed difficulty falling asleep and 44% nonrestorative sleep during at least half the week. Almost a third experienced both issues at least 3 nights a week. Yet, sleep difficulties were  less associated with menopausal symptoms (night sweats, hot flashes, nausea, dizziness, muscle/joint pain, headaches) and rather, with psychological statse of being. Indeed, trouble falling asleep seemed to be mostly correlated with anxiety, while non-restorative sleep was linked to depression.
This is not the first time that researchers have linked mood disorders to sleep issues. And although the progression is not entirely clear, i.e. the time course over which depression and anxiety develop during the transition to influence sleep, what is clear is that treating the underlying issues may ultimately help improve sleep quality.
What about you? Do you find that feeling blue or anxious tends to rob you of much needed zzzs? Or are you more convinced that waking up drenched in sweat is what is messing with obtaining restorative sleep?
Inquiring minds…