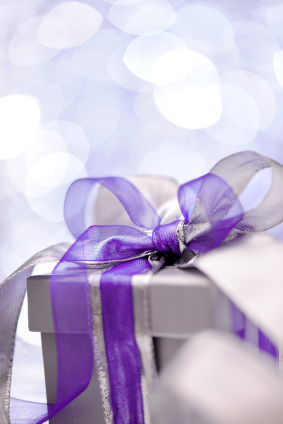 2011 is soon going to be a distant memory and for some of us, that timing is none too soon. For me, this was a year of challenge and upheaval — emotionally, physically and relationship-wise. And yet, I am grateful to be here with a roof over my head, friends and family who I cherish, two cats who drive me crazy but are the sweetest companions one could ask for and some guaranteed work heading into the New Year. I have had loved ones go through difficult times with their health and emerge stronger and healthier, while others that I know are about to go on the merry-go-round once more. And yet, I remain faithful that this too (whatever this is), shall pass.
A few weeks ago, a colleague gave me a gift unlike any other I received this year, one that reminded me that regardless of the stress and turmoil that has formed daily life through the last quarter of the year or health challenges that I have been facing, that there is always someone less fortunate than I. The gift was the gift of love and charity, one that enabled me to select a cause near and dear to my heart and contribute. Mind you, I give throughout the year so the donation was not what made me stop but rather, the reminder. And for that, I am grateful.
So, I want to extend that gift to you, dear reader, because we are only as strong as the weakest among us. I am challenging you to peruse the 2011 archives and tell me in the comments which post made you stop and think, caused you to pause or resonated the loudest. At the week's end, I will place the comments in a hat and send one reader a $50 donation card to the online fundraising site Razoo, where she/he too, can make a small difference in someone's or some organization's life.
Won't you help me spread to word and pay it forward?
I would be truly grateful.