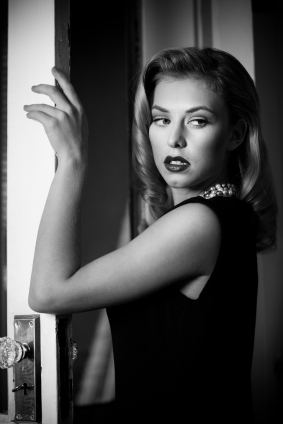 When was the last time talking health was considered sexy? Or creative? Or passionate? Well, if you are a long time reader of Flashfree, you know that I don't mince words and I don't attempt to turn menopause or aging into a steamy soap opera (unless we're talking steamy as in night sweats and hot flashes). However, I do try to approach the 'what you need to know' with humor, integrity and candor and stay away from fear mongering. That's why I was excited to meet a lot of people last week who not only shared my passion for healthcare but more importantly, for conversing about it.
If you have not heard of ePatient Conference, you may want to check it out next year. It's two solid days of engagement, exchange and networking. But if you take away the buzzwords, you are left with an opportunity to put creativity back into the way that healthcare is approached, managed and talked about.
Among the many incredible experiences — from hearing Seth Godin's keynote to witnessing the VGo Robot take photos of the audience — none were quite as inspiring as meeting Google's Chief Health Strategist, Roni Zeiger. And while Roni is undoubtedly doing some very cool things with Search and Trends over at the Google Headquarters, I was most impressed when he started telling me about Seduce Health. Along with co-founder Alexandra Drane, Roni started the site "to get a public conversation started about how we can reframe how we ask people to change their behavior, to live healthier and therefore happier lives. To move from fear and lecturing to passion and dreams, hope and beauty."
It's not a bad goal. But is it achievable?
It's fairly clear that health messaging often falls on deaf ears and that sometimes, the individuals, experts and organizations leading the charge are the ones who are also misleading the very public they seek to educate. Take overweight and obesity for example, problems affecting an estimated two out of three American adults and at least 17% of all children. Obesity is the elephant in the room, acknowledged but rarely discussed without fear or lecturing, under- or misestimated and frequently inadequately addressed. Menopause is also a good example, a natural transition in a woman's life that has been turned into the disease of the 21st century, medicalized by many health practitioners, manufacturers and the media, and mongered to the point where we have a burgeoning Menopause Industrial Complex based on greed, profit, fear and self-loathing rather than empathy and education.
When it comes to women's health, I do believe that can be sensuous and passionate, not dry and stale. Along these lines, I recently wrote that:
taking control doesn't have to mean that the aging process is denied, stopped or obliterated, medicalized or industrialized. Rather, it means taking charge to feel better, more vibrant, healthier so that you/we/I can live the best life I can live while we are alive. For me personally, that doesn't mean hormone replacement or botox or lipo; it means trying to make more healthier decisions, control or address my symptoms with evidence-based alternatives and accept the transition as a natural part of my journey. I consider this time an opportunity for shifting priorities and interests that open all sorts of possibilities. And,  I want to take the experience out of the closet and foster discussion and sharing. Ultimately, I'd like the see a more natural course driven by women themselves, as opposed to societal expectations and stigmatization of the aging process and as opposed to the Menopause Industrial Complex.
I've said it before and I'll say it again. Let's crowdsource menopause.  Let's make it a goal to seduce our peers and practitioners into talking about it, embracing it and not trying to change it into something its not: a four letter word. Aging can be a hopeful, positive experience.
What do you say? You in?
p.s. If you are curious about ePatient Conference, organizer Keven Kruse has graciously posted presenter slides here.